Oh, rats!
Starr's Mill vermin return despite recent renovations
The rats are back. That's right — the vermin problem that has tormented Starr's Mill for years has returned with a vengeance after taking only one semester off. Now, the issue will have to be resolved again in the coming months to keep the Mill as new as the renovations intended it to be.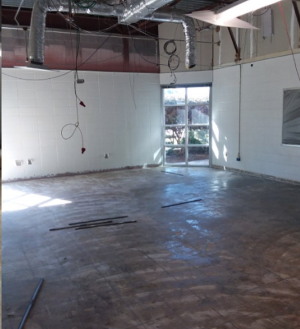 Signs of the rats return have been showing up since the start of the semester. The end of the 700 hallway has had the largest signs of the rats with foul smells and droppings being found in the ceiling.
"There was a weird smell after break on Monday, Tuesday, and Wednesday," English teacher Dr. Lela Crowder said. "It brought tears to your eyes."
Head custodian Tri Ha confirmed that the rats are back in the school. Crowder has said Ha and his team of custodians have helped significantly in the cleaning of her room, but dealing with the rats directly is still unfinished.
During the summer renovations, the construction workers were only tasked with fixing any previous damage the rats had caused. They did not have to exterminate the rats. This means the vermin could have been in the school all of first semester, just unnoticed.  
"Part of the renovation contract wasn't to completely eliminate all pests from the building," Principal Allen Leonard said. "It was [fixing] any damage that would have been caused by any pests that would be in the contract."
With such a strong presence, the question becomes if the rat problem was previously solved.
According to Director of Facility Services Mike Satterfield, any attempt to start extermination didn't begin until a few weeks ago when his department was first notified the rats were a problem. His department had no idea the rats were present during the renovation last summer, so county personnel did not attempt to deal with them then.
The county is trying to figure out how to deal with the rat problem once and for all but are having problems finding the time as students cannot be present when any solution or extermination efforts would occur.
For now, Starr's Mill will continue to be a place where its vermin thrive as much as its students.