Recycling returns to Starr's Mill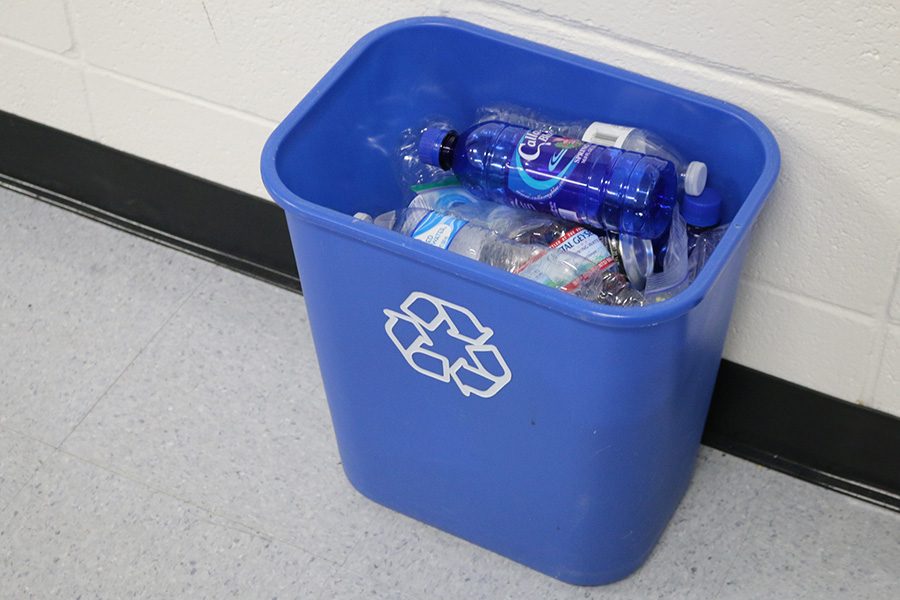 After two years of not having an option to recycle in classrooms, the ecology club has decided to bring recycling back to the Mill.
"Climate change is huge and effects all of us so bringing back recycling was a no-brainer," junior Brock Spence said. "It's important that we all work together to improve our habits and keep Earth clean and healthy for everyone."
The ecology club focuses on how to produce less waste and how to make the world a better place, and through their recycling project they are doing just that.
Recycling bins will be available in all classrooms. These bins will only be able to be used for recycling paper. With the help of the business classes and the Keep Peachtree City Beautiful organization, the paper will be brought to recycling centers.
Eco club members will advertise the use of these recycling bins to encourage teachers and students to use this environment-friendly disposal.
"Our biggest challenge will be trying to spread the word that we are recycling again after two years of not recycling," Spence said.
Next time you have to throw away a piece of paper, put it in the recycling bin.