Bathroom aftermath
Does Starr's Mill still have designated gender-neutral bathrooms?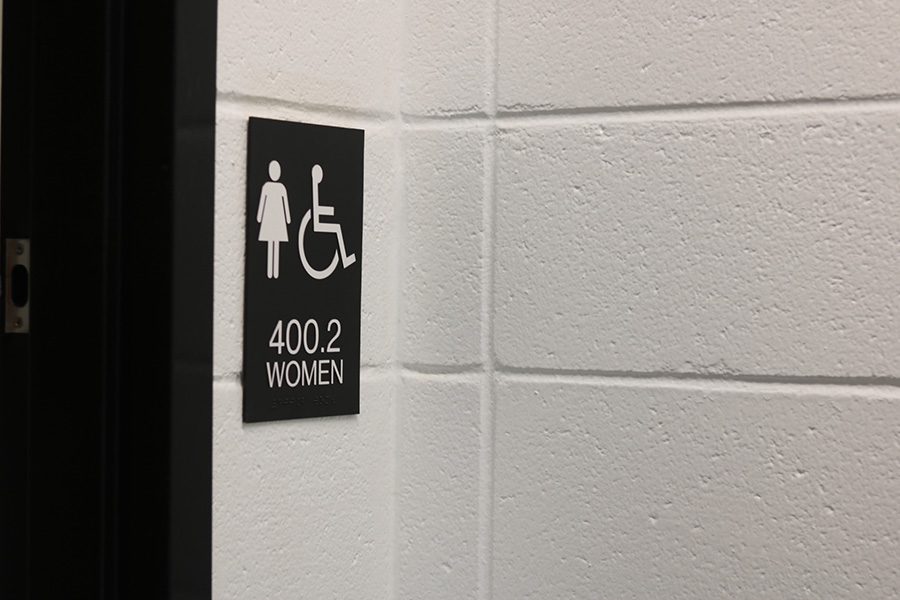 Headlines were made just three years ago when the "Bathroom Wars" sweeping the nation broke out at Starr's Mill. The bathrooms near the front office became gender neutral, and a student was specifically asked to use those restrooms.
This year, there's been another change. The signs now read "men" and women." So, why the change? Well, it wasn't exactly intended.
"We're in the process of getting new signs to go back to where we were before," Principal Allen Leonard said. "What happened, we think, is that when they ordered all the new signs for the building, they ordered them off the original plans for when the school was first built."
He's referring to the renovations that have been ongoing for much of this year, as Starr's Mill has reached its 20-year mark. "Some of the titles for rooms and hallways and some of the room numbers have changed," Leonard said. "[The bathroom signs] are not the only change, but it is something that we've reported so that we can work on getting appropriate signs."
With regard to the reasoning behind the bathrooms being gender neutral, Leonard said, "Ultimately, they're just single-person bathrooms, so allowing them to be gender-neutral makes it so that anyone who needs to use the bathroom can without fear of any sorts of issues."
The bathrooms, then, are open to anyone who might not feel comfortable using other gender-specific bathrooms. But with regard to the reverse situation, is there still the possibility of a student being relegated to these bathrooms?
"We don't have any specific checks in place for students when it comes to which bathrooms they're using," Leonard said. "Now, obviously, it would certainly cause an issue if we had someone who identified as female going into the male bathrooms, but ultimately that's going to be on a case-by-case basis."
This all points to a larger conversation about the comfort of LGBTQ+ students at Starr's Mill. Leonard remarked that on these issues, an individualized approach is best.
"We try to be as inclusive as possible," Leonard said. "Anytime there are LGBT issues, I personally try to get involved in them to make sure that our students feel comfortable. Each one of those situations is always different, so we try to work on an individual basis to make sure we don't paint with broad strokes."
In any case, the signage confusion should be cleared up soon, with gender-neutral bathrooms again being available on campus.