One elephant that should remain caged
"Social Cues," released April 20, is the latest album by rock band Cage The Elephant. The record is a funky mix on most of the music they release, but the whole album sounds like the same track 13 times.
The band has released some of the biggest hits in rock music history, such as "Ain't No Rest For The Wicked," "Shake Me Down," and "Cigarette Daydreams." The band originally formed in 2006, releasing their first and self-titled album in 2009. The band has always prevailed in originality and creating exciting songs anyone could dance to.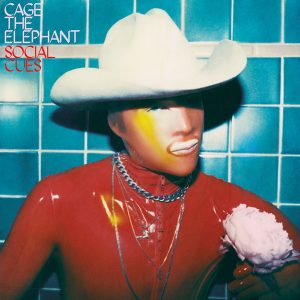 After a four year hiatus, Cage The Elephant finally released their fifth album, "Social Cues." The rock band, led by brothers Matt and Brad Shultz, have been releasing music for over ten years and have a history of success to match.
That being said, while "Social Cues" has a few bops to its name, it's not an all-around hit.
The first single off the record, "Ready To Let Go," was more promising. The song features nasally vocals and an impressive opening guitar riff was the perfect comeback since the release of "Tell Me I'm Pretty" in 2015.
But when the complete album was finally released, I was somewhat disappointed with how repetitive the songs were. Each track had a fast-paced beat paired with drums but spun in a certain way for each song. The repetitiveness does not completely ruin it because the songs are good, but they just sound like distorted versions of each other.
The band has never strayed far from their classic rock genre and this album is no different. One song, "Goodbye," does stick out from the rest by shifting the tone, being the one slow song on the album.This track alone doesn't make the whole album worth your time.
This album should not be on repeat, but there are a few songs that might be enjoyable. "Social Cues" is certainly not making any history for Cage The Elephant.