Panther Tracks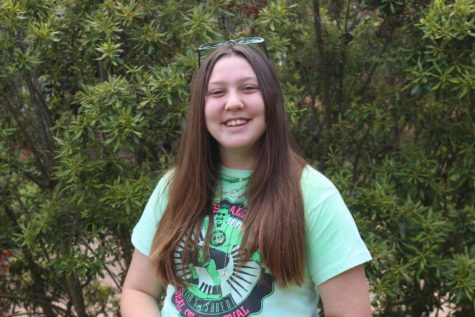 More stories from Joslyn Weber
Nearing the end of February, with Valentine's Day two weeks ago, freshman Lakeyah Ladson is listening to "Ocean Eyes" by Billie Eilish.
"[Ocean Eyes] just speaks, and it's soothing and real calm," Ladson said.
Written when Eilish was 14 years old, "Ocean Eyes" is a love song. "Ocean Eyes" is found on her first EP named "dont smile at me" released in 2017, but was released earlier as a single in 2016. 
Some of her other popular songs are "bad guy," "everything i wanted," and her newest release, "No Time To Die."
Ladson likes Billie Eilish because of her style and how she is different from other artists nowadays. She first found out about Eilish's songs from Tik Tok.
"[Billie Eilish] has a nice style and she's positive and just interesting all around," Ladson said. "She's just different and has her own way of doing things."
With February wrapping up, Billie Eilish continues to be on people's minds.
Leave a Comment