Panther Tracks
"Treat People with Kindness"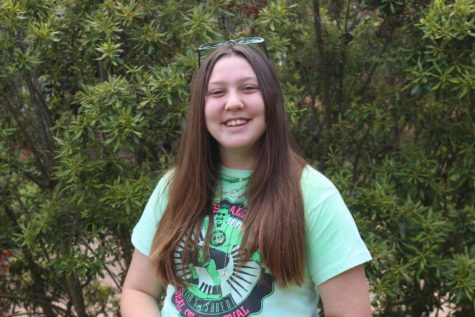 More stories from Joslyn Weber
Junior Kathryn Lehman's current favorite song is "Treat People with Kindness" by Harry Styles.
"I just love how he always has a meaning to his songs, and this one just has an actual meaning: treat people with kindness," Lehman said.
Harry Styles' "Treat People with Kindness" uses a chorus and a multitude of trumpets along with his own voice to convey an important message to his audience. The harmonic chorus in the background gives a unique experience to any listener and the background instruments provide a certain personality to the song itself.
Harry Styles, former member of One Direction, started his solo career in 2017 with his self-titled debut album. His second album titled "Fine Line" was released in December of 2019 and reached No. 1 on Billboard within the first week. Styles is also the first male U.K. artist to debut at No. 1 on Billboard with his first two albums.
"I love the way [Styles] writes and how his motto is always doing good for other people," Lehman said. "He's not always thinking about himself."
Leave a Comment