Local group 'Tryna' go big
Introducing a band that you need to see
Arriving to the music scene, from right here in our hometown, is a young band that can't be ignored. Trynawanna is their name, and making memorable, delightful jams for you is their passion.
"
Their music is mango pop, a cool and generally relaxed genre that blends various acoustic instrumentals and pleasant vocals to create calm, beachy music.
— A&E Editor Ian Fertig
Trynawanna is a small band composed of high school/college-aged students from the Peachtree City area. Their music is mango pop, a cool and generally relaxed genre that blends various acoustic instrumentals and pleasant vocals to create calm, beachy music. Trynawanna has two singles out and their first full EP, "Trynawanna EP," dropping later this week, and if their first two releases are good indicators, it's going to be a good one.
It's inspiring to see people in our community have not only the skill, but the motivation to make their dream a reality and form a real band. Despite their busy schedules, these musicians have gone and pursued their goals, and if that goal was to make great tunes, then they've already achieved it.
I had the privilege of meeting one of Trynawanna's founding members, Daniel Lane, and Trynawanna's bassist, Jesse Statton, this past weekend to talk about their band, which began through a conversation Daniel had with his brother and a friend while they were making music over a year ago. Daniel's brother, Brendon Lane, coined the band name when he asked Daniel if he was "trynawanna" go, and the name stuck, and now the brothers and their friends are in a full-fledged band.
The name may be recent, but for all of Trynawanna's members, making music has pretty much been a lifelong passion. "Me and [Brendon] have been playing together for a long time, since we were like eight or so, since we could play music," Daniel said. "And Trynawanna stuff is just songs and jams that we've put together."
"
I take the visuals and what it gives me inside my head and what it makes me feel, and base the song off of it.
— Trynawanna founding member Daniel Lane
I wanted to learn more about how Daniel and Jesse make their art from nothing, and I learned that for Trynawanna, music starts with an inspiration. "A lot of the times, for me, it's an inspiration from something that I like, like a good song that I've recently heard, or a good movie, a good episode of a TV show, anything like that," Daniel said. "I take the visuals and what it gives me inside my head and what it makes me feel, and base the song off of it."
Inspired by something good, or bad, or beautiful, Daniel and the band get creative, starting musically with a guitar riff or baseline. From there, the song takes shape, with ample revisions along the way. "You just kind of mess around with it half the time, you just play around with it and what sounds good, sounds good," Statton said. Through this vision-revision process, Trynawanna makes music that reflects the heartfelt inspiration it began with.
What makes the process doubly impressive is that they make all this happen despite living the busy lives of students. Trynawanna isn't even Daniel's only band, so he balances work, school, and producing music for two bands. "For me, it's about getting in a routine, like waking up at 10 or 11 a.m., going to work until 3, then having practice and ending that by 8:30 or 9 and having time to work on school, you know, and still keep myself sane," Daniel said. "When I'm at home, Trynawanna is usually what I'm focusing on with [Jesse]."
Jesse, who started his music career playing guitar, knew Daniel through school acquaintances. When Daniel asked him to join Trynawanna, Jesse made the transition to bass. Now they spend their afternoons making music together and listening to music together. The music they listen to is a vast collection of genres. "I listen to a lot of different stuff, a lot of jazz, a lot of metal, I'm all over the place," Statton said. "I'm the same," Daniel added. "And that's where we mesh really well, we both listen to absolutely everything."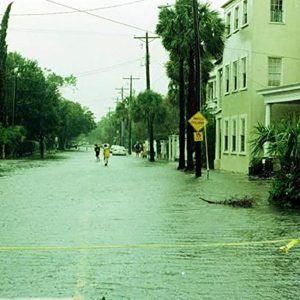 With such a diverse music taste, hearing a variety of musical styles, Daniel chose to focus on mango pop with Trynawanna because it reflected a truer expression of himself than head-banging music. "Trynawanna is definitely my personal experiences and feelings coming out through music, and expressing myself truly. And it feels weird, you know, putting that out and writing music like that, with pretty heavy emotions and feelings in the music, and letting other people listen to that, but I'm glad that people like it," Daniel said, reflecting on the music he makes. Releasing their music takes the courage of artists — the strength required to pour one's heart into something and release it to the public, to leave the music open to any feedback, positive or negative.
The two singles available currently from Trynawanna are "Sand" and "Nothing's for Sure." These songs belong to a genre made for and by people who want to hear something beautiful that relaxes you, inspires you, and more often than not puts you in a mood to sit by the pool and enjoy life. Both songs do exactly that; they are a pleasure to listen to. Listening to them for the first time, I tried to imagine what activity these songs could pair well with, but I found that all I want to do while listening to this music is just relax and appreciate it.
In "Sand," recurring acoustic notes on the guitar and the comforting vocals of Avery Chaffin, Trynawanna's ex-lead singer, create a song experience not unlike watching gentle waves crash on a beach. The entire tune is pure, and full of emotion. The instrumental in the song's back half further emphasize the coastal vibe, with the right combination of a soft melody and a comfortably quick tempo.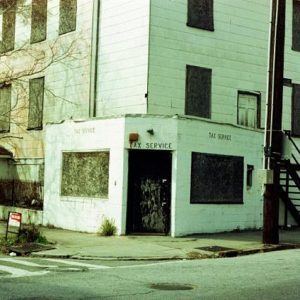 In "Nothing's for Sure," each note hits the mind like leaves falling to Earth-with all the assurance of gravity, with a feeling of rightness, like this is exactly how things are meant to be. The sounds of each instrument cut through to the listener, clear and concise, with no notes wasted. The various layers of sound melt together without ever letting one musician's talent overwhelm another. This is the exact opposite of chaos, and it's wonderful.
Under the name Trynawanna, the band has put on two house shows to introduce their music to their friends and family. Given the quality of what they create, feedback has been unsurprisingly positive.
To anyone hoping to pursue music as Trynawanna has done, "definitely listen and see how other people have done it. Make sure it's something that you're happy with, but don't obsess over it…it should be what it is," Daniel said. "Don't be a perfectionist with your music, and let it be at least a little raw because people will appreciate that, but most of all just try to keep a level head and don't let one thing consume you. Don't let one guitar riff consume you, don't let one emotion consume you."
The future for Trynawanna starts on Dec. 20, with the release of their self-titled EP. Pre-order it now on bandcamp, or stream "Sand" and "Nothing's for Sure" on Spotify.
Leave a Comment