JV volleyball wraps up successful season
The Panther junior varsity volleyball team, led by coach Mark Decourcy, wrapped up their victorious season winning on Sept. 28 at home against Heritage, finishing with a 29-4 record. "29-4 is not bad," Decourcy said.
The JV team started the year winning their first six games before dropping the next two matches to East Coweta and McIntosh on Aug. 17.
Following the two losses, the team went on a 15-game winning streak, including a comeback victory over East Coweta on Sept. 24. The team also defeated in-county opponents Sandy Creek and Whitewater, but the streak ended following a 2-0 loss against East Coweta on Sept. 17. "Our hardest opponent was East Coweta because we lost to them twice," Decourcy said.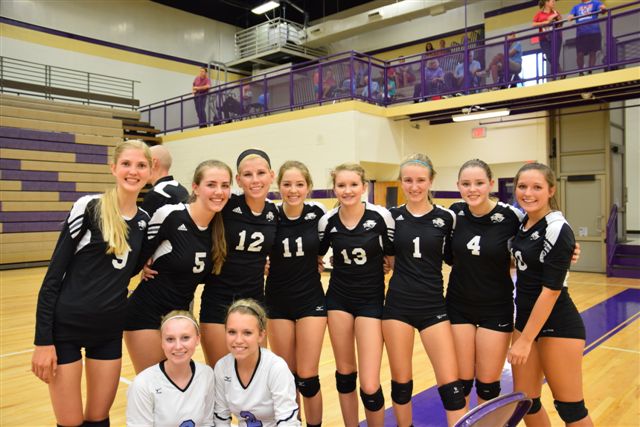 During the team's win streak, they traveled to Forest Park to compete in the Tsunami Tournament on Aug. 29. They won four out of five games, defeating Eagle's Landing 2-0, Fellowship Christian 2-0, Trinity Christian 2-0, Cherokee 2-0. However, they lost to Fellowship Christian 2-1 in a championship rematch, finishing the tournament in second place.
This winning resulted in several JV players getting pulled up to the varsity team. Sophomore Jesse Echols was one player who moved up to the varsity team due to her improvement. "I guess coach Decourcy has been telling coach [Walt] Ellison that I've been doing really well," Echols said. "I got pulled up last year, too."
Echols, along with sophomore Lauren Avidano, played the entire JV season prior to moving up to the varsity team. Both players traveled with varsity to the state playoff matchups at Dunwoody on Oct. 10.
The girls played "pretty well…[they] just continued to win ball games," Decourcy said.