Soccer teams looking for same success as last year
Two teams, two successful seasons behind them. Now, with tryouts over and the rosters official, the new season is almost here and the boys and girls soccer teams are looking to return to the state playoffs for another run at a state championship.
Both teams made the state playoffs last season. The boys lost in the quarterfinals of the state playoffs in controversial fashion, while the girls won the state championship for the sixth time in school history. While the girls will return all but four players from last year's team, the boys will look to fill eight starting spots.
"You can't really carry over success from one year to the next," girls' coach John Bowen said. "Winning the state title last year was entertaining and all, but that ended on Jan. 18. On the 19th, a new season starts and now you're 0-0 like everybody else, so it's really kind of irrelevant what you did last year."
2015 Record (Boys): 18-7-1 (9-2 in region)
2015 Record (Girls): 18-5 (11-1 in region)
Key Players
The boys' team is returning two of last year's starting midfielders, senior Jack Van Nimwigan and junior Patrick Bonilla, along with a core member of the defense, senior Alex Harris. Freshman Michael Lantz is currently slated to be the goalkeeper, but the rest of the starting lineup is uncertain.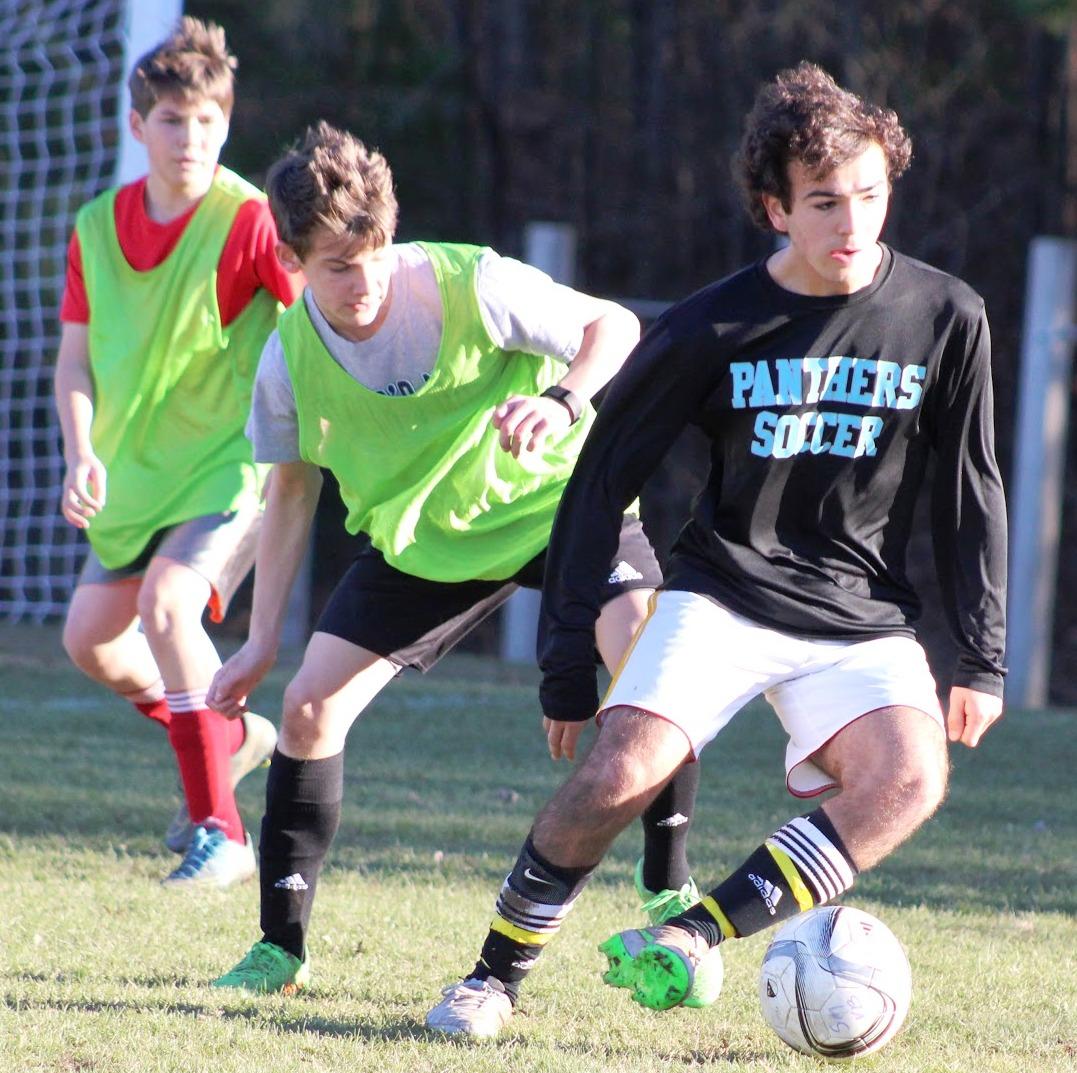 "I'm going to play with [the formation] a little bit," boys' coach Mike Hanie said.  "We have a freshman, Jonathan Ulversoy, who has skill and speed and can score goals. A new guy who moved in is Santiago Espinsosa that is going to help us, and he's also a freshman. Oh my gosh, he can score goals. Just, wow. We've needed that for a long time. I think that [sophomore] Brandon Weidle in the midfield is really playing well for us right now, and I'm going to have to figure out where I'm going play everyone. It's going to be fun but challenging for me to get all of that together."
With seven sophomore and four freshman on the team this year, Hanie will have to rely on youth more than year's past, but he knows that younger players can be prone to making some mistakes.
"There's going to be some growing pains this season," Hanie said. "There are going to be some players that play their way into a starting spot, and there are going to be some players who play their way out of a starting spot, but every week they are going to be battling with each other."
The girls' starting lineup is mostly set because most of the team is returning from last year's championship team, including seniors Dylan Patterson as a leader on defense and Leslie Logan, who is returning after ACL and meniscus injuries.
"We've got [senior] Lauren Yoss, who is on the verge of breaking scoring records and being the all-time scoring leader at Starr's Mill," Bowen said. "[Senior] Riley Clark was a captain last year and is back as a senior. Then you've also got [senior] Ashlyn Walloch, who's been a backup keeper for two or three years now and she'll be looking to take the number one spot."
Key Games
The boy's team will have the annual region matchups that always matter to Hanie and the players, such as McIntosh and Northgate, but the Panthers will also play several tough non-region games this season, including Harrison on Feb. 19, St. Pius on March 4, and Walton on April 19.
"We will play some of the top teams in the state this year," Hanie said. "Those guys are always in the hunt for state championships. Those games will give us a good measuring tool as to where we rate according to the skill level and all that and see how well we do against those teams."
For the girls, their focus will be on Northgate and McIntosh. Each team has tied at the top of the region for the title the past two years, and all three have won a state championship in the past three years.
"We don't expect that to be any different, as far as who is at the top," Bowen said. "There's a couple more teams that could make some noise. You're always not so much worried who the competition is. We'll be where we need to be if we play well."
Biggest Question Marks
Added youth for the boys is one of the biggest concerns for Hanie, but that doesn't mean he doesn't have faith in his team.
"We had a good group of freshman that came up last year," Hanie said. "Last year's freshman class was the best we've had in a long time. We have another good freshman class that's coming in this year, with four of them good enough to battle for starting spots this year."
While there weren't many big changes on the girl's side, Bowen said that the biggest challenges would be helping the girls figure out their roles and figuring out how to make the team be the best it can be.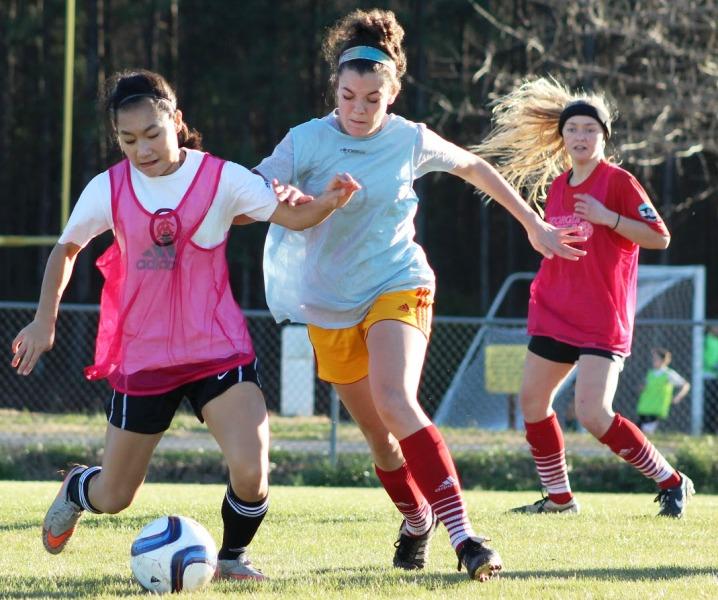 "There aren't really any big changes," Bowen said. "The challenge every year is trying to figure out 'How do these people fit together? What makes us best? What makes us better?' Then focusing on those things. Again, you kind of have to let go of last year. You can't play the same way. Even if we did have the same team, it would be different."
He understands that injuries are a part of the game, but keeping the players as healthy as possible is a primary goal for Bowen.
"We never had everybody healthy at once last year," Bowen said. "It's the nature of the beast now because everybody plays all the time so you never really get a break. Eventually you're going to break down, it's just a matter of when."
Each team will kick off the season on Friday, Feb. 5, against Pope at home. The girls' game is scheduled to start at 5:55 p.m. and the boys are scheduled to start at 7:55 p.m.
"I think right now, I won't know until we play the first couple of matches about my level of confidence [for this team]," Hanie said. "Our players are all very skilled, and I think that we can put them into a situation where they're going to have that confidence, but we're going to have to work together."