Panther baseball looks to avenge last season's end
"We are coming off a disappointing end to last season," assistant coach Jeff Klein said. "We've got a good group [of boys] coming back, and there are a lot of positive vibes around the program."
After losing a double-header to South Effingham in the first round of the state playoffs, the Panthers varsity baseball team ended last season with an overall record of 21-4.
The Panthers will use senior leadership and a few new opponents on the schedule to make up for last season's disappointing end.
Key Players
Head coach Brent Moseley and Klein look to seniors Joe Gruska and Richie Post to carry the team this year.
"Those two are our leaders," Moseley said. "Richie is a pitcher and shortstop and Joe is our catcher, which is where you need your best players."
Including Post and Gruska, there are eight returning seniors to the varsity team this year.
Junior Jordan Hall and sophomore Hayes Heinecke are two fresh faces to replace former seniors Eric Sutliff and Adam Goodman from last year's squad.
"A lot of them have grown up together playing with each other. They like each other, they always hang out with each other," Moseley said. "They are just a good group to have. A lot of them that play started since the 10th grade [at Starr's Mill]. They are great boys. They are fun to be around."
Key Games
As far as big games go, on Feb. 26-27 the Panthers travel to Jones County and South Effingham. This will be Starr's Mill's only chance to avenge last year's upset, besides any potential playoff meetings.
"We'll know a lot early on, on how we'll be able to compete at the state level," Klein said.
They will face Ola's great pitching staff two days later on Feb. 29. The Panthers will also travel to Knoxville, Tenn. during Spring Break to play Farragut, Cookeville and Goodpasture. Coach Klein describes them as "perennial powers" up in Tennessee.
"Part of it [the games being scheduled so late] is because our region is not very strong, and so I felt like after last year when we got beat early in the state playoffs and we didn't really play anybody any good, that we needed to play some good teams late in the season just to keep our momentum and keep our edge," Moseley said.
Biggest Challenges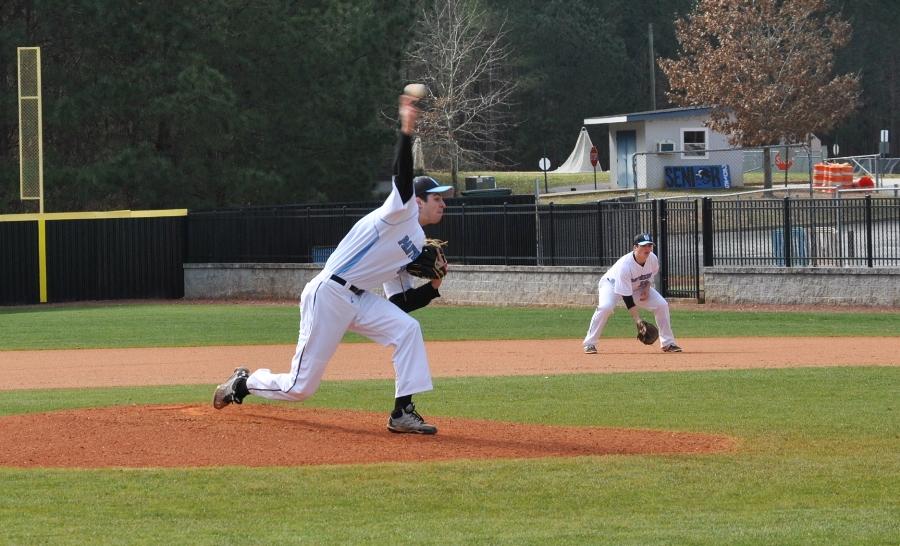 Weather has been a major issue this off-season in terms of being able to access the field for practice. Since defense isn't an issue and neither is the pitching staff, thanks to Post, junior Jake Arnold, and junior Chance Amell, the Panthers need to work on their hitting, as well as their offense in general, but it has been very challenging due to precipitation every other day.
"We are just trying to get out on the field," Klein said. "It rains every other day, so whenever we can, we want to get out and do all the things we need to do defensively."
Klein describes the Panther's defense as their "strong suite," but the muddy field makes it impossible for the outfielders to retrieve ground balls. For now the varsity team uses the infield to take advantage of batting practice and work on the team's hitting.
"We want to get better offensively," Klein said. "We didn't score as many runs as we wanted to last year and we are hoping to implement some things and kind of have a different dynamic with our lineup where we are able to produce more runs per game. We are putting the team in more scrimmage situations than just regular batting practice like we used to, in hopes that we are more prepared for a general pitcher/batter encounter."
The Panthers will face East Coweta tonight in a scrimmage at East Coweta. The varsity team will potentially have their first game at home on Feb. 22 against Union Grove.  However, field conditions may cause this game to be relocated.