Baseball schedule flooded with potential changes
It's that time of the year again. Time for peanuts, crackerjacks and a flooded outfield?
The Starr's Mill varsity baseball team was scheduled to have their home opener on Feb. 22 against Union Grove, but constant rainfall in January has left the field flooded. Because of the muddy field conditions, all home games will be postponed.
Head coach Brent Moseley has not rescheduled all of the games yet, but this week's scheduled home games will be played away at Newnan.
"We are looking for other alternative sites if we need to, due to the field conditions," Principal Allen Leonard said. "We're not going to play on a field that's unplayable."
Fayette County's head of facilities Mike Satterfield estimates the field reparations will add up to $100,000-150,000.
"Nothing can be done until the summer," Satterfield said. "Since the field consists of Bermudagrass, we need to wait until the weather gets warmer. Bermudagrass only grows in 70 degrees [Fahrenheit] or higher."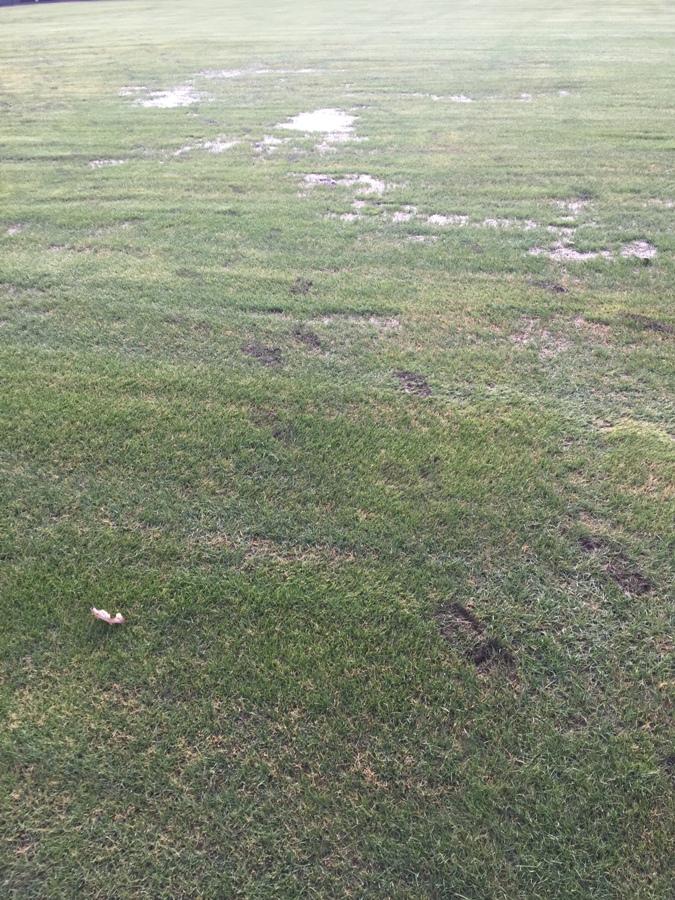 Ten seniors are on the varsity team, and they won't be able to spend their final season on their home field.
"It's honestly like a punch in the face," senior Joe Gruska said, "but our team is very good about pushing through and playing through things like this. I think that it will not affect the way our team plays as a whole."
Jeff Kumro, booster Club president and father of senior Jared Kumro, has reached out to the county for their support.
In an email to the Fayette County Board of Education, Kumro wrote, "As president of Dugout club and a parent volunteer, our job is to try and facilitate and assist with removing some of the burden and duties of the coaching staff so that the coaches have more time to coach and work with the players, developing leadership, team unity, school pride and working hard toward common goals as a team. That is why we have [high school] sports."
Kumro goes on to tell the board members that the baseball field needs to be their top priority.  Recently, the FCBOE donated $2 million to build a scoreboard at Fayette County High School. According to Kumro, building the scoreboard was not a necessity, but renovating the baseball field should be a top priority.
Kumro also expresses his concern with the student's academic schedules. If the team schedules their games at other locations, baseball players may have to be pulled out of classes early to account for the extra travel time.
"If we have to move games, like with the Union Grove game, then we'll have to miss more [school] than we're already missing," Moseley said. "It's just going to give [the players] more makeup work."