Panther varsity baseball takes another, defeat Drew 5-0
"First of all, I thought Jake, on the mound, pitched amazing," senior Joe Gruszka said. "He pitched awesome. I want to say he pitched above ten strikeouts. We answered back with the bats as well."
The Panther varsity baseball team is on a current 12-game win streak this March. The boys defeated Drew 5-0 on March 21.
The Panthers got on the board early. Gruszka started the bottom of the first with a lead-off single and a stolen base. Two batters later, senior Matt Mullins' RBI double up the middle brought Gruszka home from second. The next batter was senior Garrett Houston, who drove Mullins in, but was called out at second, ending the first inning with the Panthers up 2-0.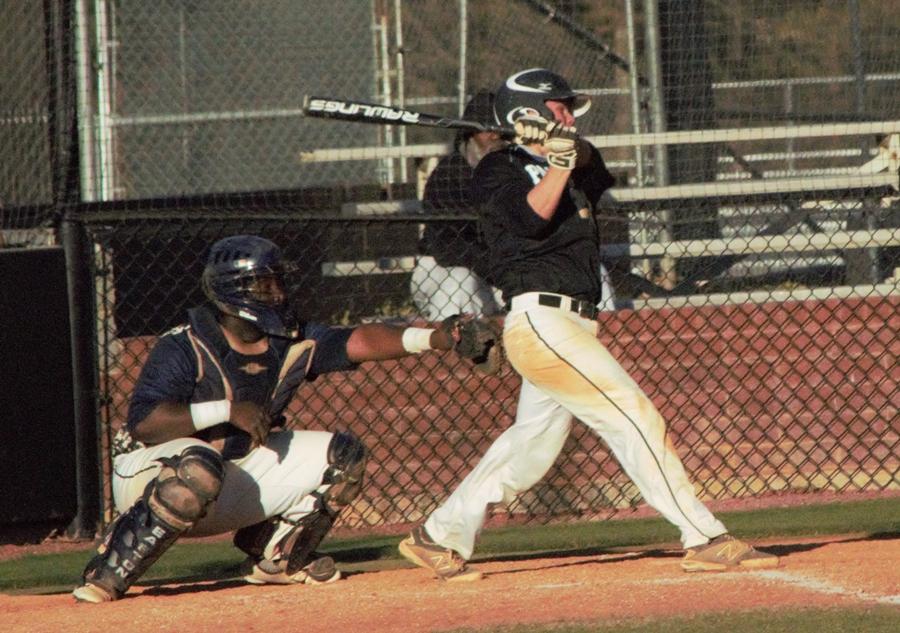 In the bottom of the second, junior Tyler Courtney's hit was called a single after the Drew shortstop and third baseman collided trying to trap the ball. The next batter was junior Jake Arnold, who was hit by a pitch.
Sophomore Cole Gilley pinch ran for Arnold and eventually scored on a Gruszka two RBI double, which also scored senior Tyler Jeffares after reaching first on a fielder's choice. The Panthers ended the second with a 4-0 lead on the Titans.
The last run scored by the Panthers came in the bottom of the fourth, when senior Richie Post drove in Gilley, who, once again, pinch ran for Arnold.
Arnold pitched six of seven innings, striking out at least nine batters, before being relieved by senior Jared Kumro.
"Jake was really, really good. Probably the best he's been all year," head coach Brent Moseley said. "[Drew's] first five guys could really hit. We [gave up] four two-out hits. All of our [past] runs came with two outs, which is a big deal for us because we haven't been very good with two outs [defensively]."
After the Panthers' low scoring win against Dutchtown on March 7, the boys have outscored their opponents 103-9 in the last eight games, averaging almost 13 runs per game while only giving up an average of about one run per game.
The Panthers followed up Monday's win with another victory last night over Drew 12-2 on the road. The team looks to keep its winning streak alive against Northgate in their next home game on March 28.
"I'm excited," Arnold said. "We finally get to see some good competition, and it's a big game, so it should be fun."