Lady Panthers start the season strong, look to go back to regions
The last time the Panther varsity softball team took the field, they were sent packing by the Northside Patriots in the first round of state playoffs. Since then, the girls traveled up to Cherokee to scrimmage the Warriors as well as Forsyth. The games were not recorded as far as scoring goes, but Williamson believes the Panthers played above .500.
"We have a lot of very strong hitters, so I feel good about that," head coach Mark Williamson said. "At least one through eight, if not one through nine should be solid hitters. Defensively we should be pretty strong [as well].
"The summer games served as practice and preparation, and showed the team how to work with the new members of the roster. Since the girls lost three key seniors last year, including their ace Alysen Febrey, Williamson looks at freshman and newest additions, Paige Andrews, sophomore Wakano Sato, and junior Abbey Brady to be the three starting pitchers.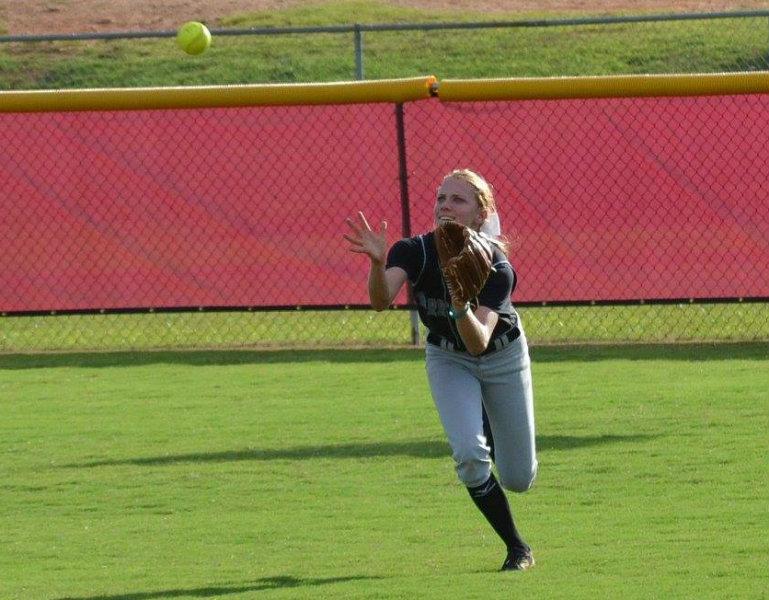 The Lady Panthers also had to look to up to new teammates when the seniors left. In order to boost their morale and demonstrate leadership, the girls picked team captains. Senior Shelby Daniel, junior Emily Nieuwstraten, and sophomore Lea Duben will lead this year's team.
"[Picking captains] tells me who they look to for leadership," Williamson said. "We feel like we have a really good group this year."
The GHSA created another alteration in the Panther's schedule by realigning their region.
"The new region helps us out tremendously," Williamson said. "This year there are seven teams in our region and we should be one of the top four. Our goal is to win a region championship. Right now we feel like the top two teams will probably be us and Whitewater, with Mcintosh and Griffin rounding out the top four, so beating Griffin was a good start for the season."
The Panther varsity softball team played their first game of the season on Aug. 11 against Griffin. The Panthers defeated the Bears 8-7 in seven innings.
"We were up 7-1 going into the last inning," Williamson said. "We walked a couple and we made a few errors and then all of a sudden it was 7-7. We had to win it in the bottom of the seventh because we had one inning where we fell apart. That's the key to our season, up to that point we weren't making errors and we weren't walking people, which is what we set as a goal: we can't allow other teams have big innings like that."
Since the win, the Lady Panthers shutout McIntosh 13-0 on Aug. 16, extending their region record to 2-0. In non-region games, Starr's Mill lost to Union Grove 12-4 on Aug. 15 and to Northgate 7-1 on Aug. 17.