Panthers run over Locust Grove in preseason scrimmage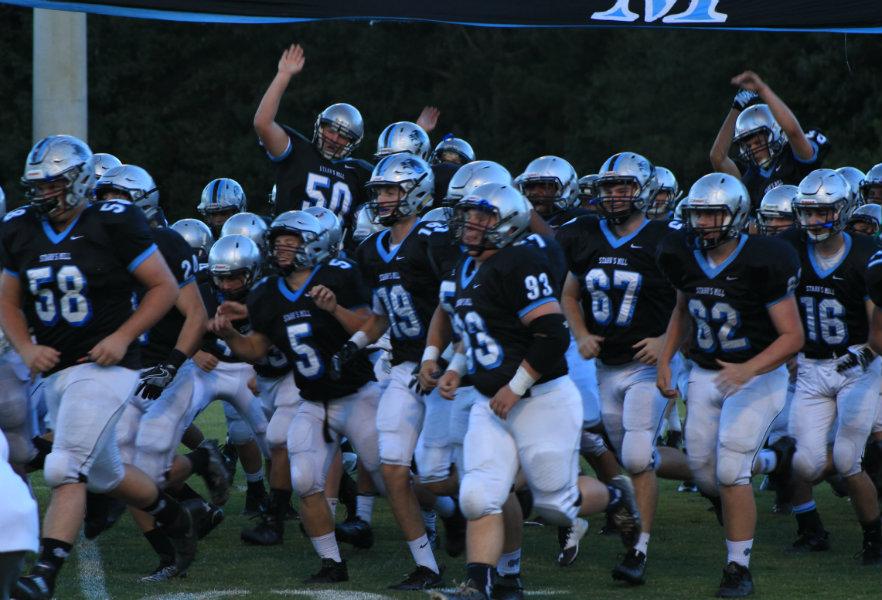 Football has finally returned to Starr's Mill. Last Friday, the Locust Grove Wildcats visited Panther Stadium for a scrimmage against the Panthers. Each team had success running the ball, but the Panthers eventually prevailed, 17-14.
Last season, the Panthers revamped their offense and decided to become a run-heavy team. In his sophomore year, Rico Frye broke several rushing records formerly held by Zach Laskey, but the Panthers will have to make changes again this season. Frye switched schools in the off-season, and now the Panthers look to junior Cole Gilley to lead the new running back corp.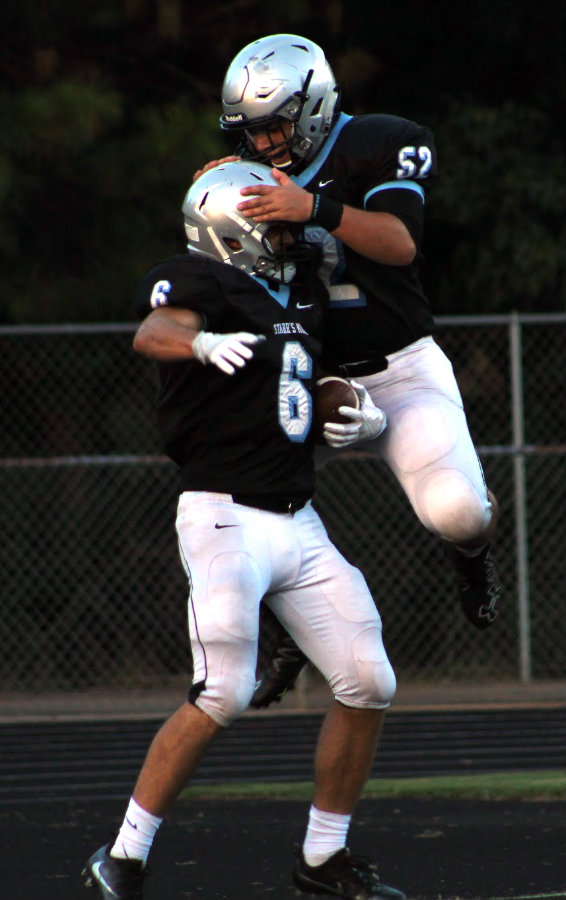 "Cole will do some things a little better than [last year's running back] did," head coach Chad Phillips said. "We are very excited about him."
Gilley took a majority of the carries in last Friday's scrimmage against the Wildcats, with junior running back Austin Schriver also helping the Panthers build a 14-0 first half lead. The Panthers offensive line was blocking efficiently and the run game flourished.
"The line looked great," junior quarterback Joey DeLuca said. "The blocking is really coming along."
However, in the second half the Wildcats gained momentum off a Panther turnover and ran for two of their own touchdowns, evening the score at 14. Even though Locust Grove played better defense in the second half, they gave up a Panther field goal that eventually won the game for Starr's Mill.
"I was mostly proud of the way we competed," coach Phillips said. "They didn't bow down when the other team tried to be the more dominant team."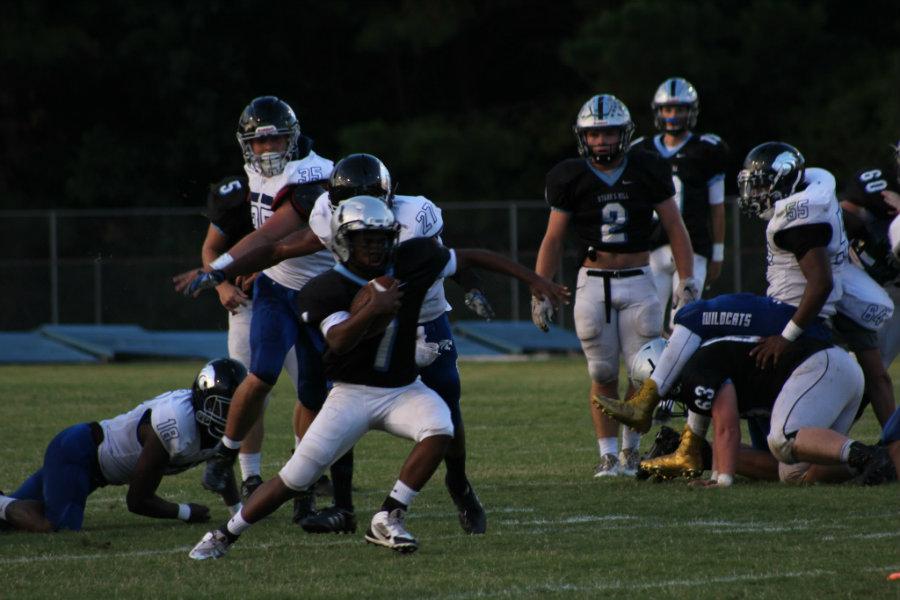 The Panthers know about meeting dominant teams, as last year's 10-2 season was ended by eventual state champions Allatoona. As a result of the loss, the Panthers have a harder non-region schedule this year, including games against Chapel Hill and Sandy Creek.
The harder schedule will prepare the Panthers for the more difficult teams in the state playoffs, as they look to return for the third consecutive year. The first official game of the season  is Aug. 26 against the Newnan Cougars at Newnan High School with kickoff at 7:30 p.m.