Panthers gear up for new season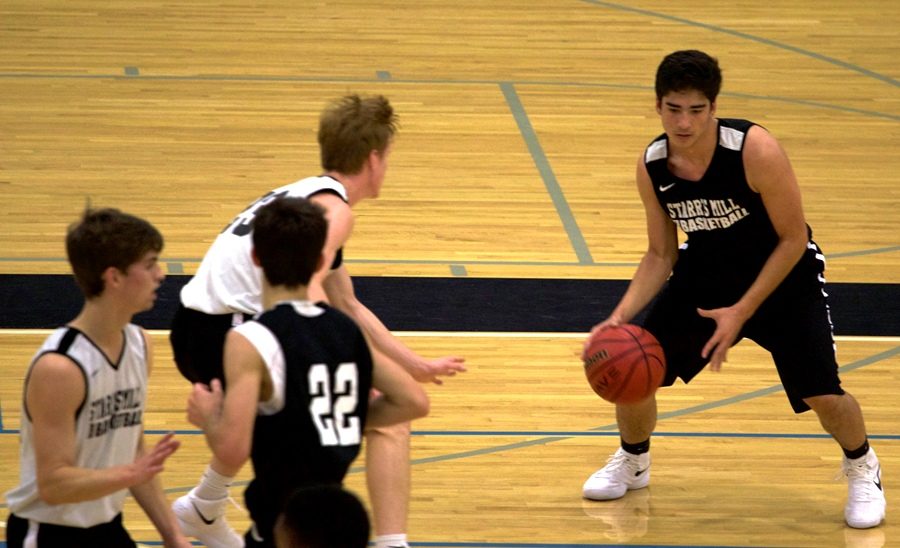 The fall sports around the Mill are concluding, making way for the variety of winter sports at the school. This means basketball is back, and the boys' team here at Starr's Mill is looking to build upon the great season they experienced a year ago.
"This group plays together very well," head coach Brandon Hutchins said. "The skills are there. Now it's about putting it all together."
The Panthers are coming off an 18-11 season in which they were 7-5 in region play. That record was enough for the No. 2 seed in the 3-AAAAA region tournament at Starr's Mill. The Panthers made it to the championship game before falling to Fayette County. Following the region tournament, Starr's Mill beat Harris County in the first round of the state playoffs, then lost to Miller Grove in the following round. After only losing two seniors to graduation, the Panthers main core remains intact for another state playoff appearance.
"
We've scheduled some really tough non-region [games], and we did that on purpose."
— head coach Brandon Hutchins
The returning players include seniors Drew Hudson, Chase Sands, and Jake Bishop, along with juniors Nate Allison and Julian Lynch. Last year's starting point guard was senior Zach Pina, who transferred to McIntosh, but this year Bishop will take over as the team's floor general. Lynch will also earn minutes at guard, while Hudson, Allison, and Sands fill out the front court.
"Bishop is gonna be the starting point guard," Hutchins said. "He's been doing a great job. He's had a great summer."
The Panthers are playing in multiple tournaments this year, including the Hilton Sandestin Beach Basketball Blowout in Destin, Fla., from Dec. 28-30. These tournaments and many other non-region games on the schedule will prove to be difficult games and learning experiences for the team, but could ultimately help them prepare for the postseason.
Among the region games, McIntosh and Whitewater, as usual, will pack gyms no matter where the games are played, but all region games are critical for the Mill. Their 7-5 region record from a year ago leaves much room for improvement.
"We always highlight McIntosh," Hutchins said. "We've scheduled some really tough non-region [games], and we did that on purpose."
The first regular season game is on Nov. 18 against Cherokee. From there, the team travels up north for the North Forsyth Thanksgiving Tournament on Nov. 20-21.