Former All-American returns to Fayette County to coach the Lady Panthers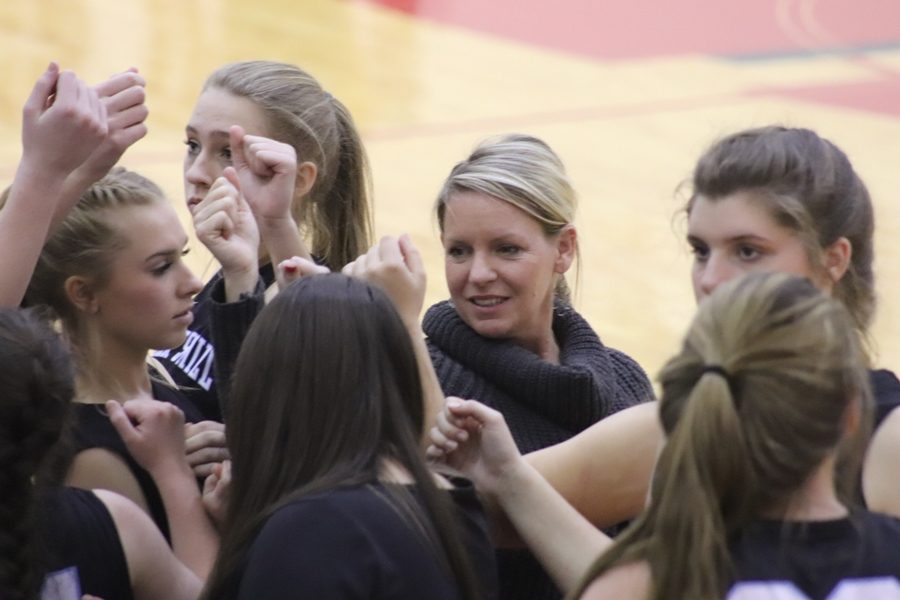 Nearly everyone has played a sport throughout their childhood or at least tried their hand in some sort of competitive event, but few stick with that activity into their early adult lives. Some, however, have a knack for being successful in what they do. Whether attributed to talent, hard work, or just the will to keep going, the people who take part in many of these activities and continue them onto the collegiate level are rare.
Fayette County has produced some impressive athletes over the years including Calvin Johnson, Brandon Boykin, and Sam Martin, but many stand-out athletes go under the radar or become completely unknown after graduation. One of these excellent former athletes is now a fourth grade teacher at Peeples Elementary school.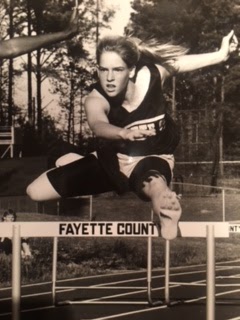 Beginning early in her childhood, Chanda Kearns was involved in any and every sport. Ranging from the traditional tap and ballet to softball and basketball, Kearns never had an offseason.
"I played basically anything my parents would sign me up for," Kearns said. "I took part in gymnastics for several years, ballet, and tap. I also played basketball, but my first love was always softball."
Like many successful athletes, Kearns had a family who was not only supportive, but also closely involved in her athletic endeavors. With an older sister who pushed her competitively, the opportunity to reach a high level was always there.
"My parents were my number one fans," Kearns said. "My father was my first coach, and he coached me for years."
Attending Fayette County High School from 1989-1993, she continued her active lifestyle through multiple sports. As a Tiger, she participated in track and field, competing in both the hurdles and long jump as well as playing basketball.
It was on the softball field that Kearns found a future at the next level. To prove herself as one of the top softball players not only at her school, but in the county, Kearns even participated in one season of junior varsity boys' baseball.
"My dad thought playing baseball would help bring me exposure to fast pitch softball and how it would be playing at those speeds," Kearns said. "Playing with the boys helped, but I only did it for a season."
As her high school playing career came to a close, Kearns' talent and athleticism brought her new opportunities at the next level. Recruited as a shortstop, she had been looked at by multiple schools. Due to many softball programs not being established in the southeast until after her decision, she had to choose from a shorter, but no less impressive, list than players recruited today.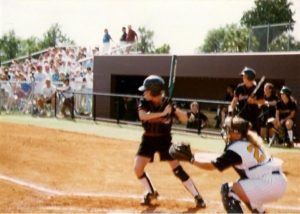 "I visited many schools during my recruitment process," Kearns said. "In the end, my top two were Florida State University and the University of South Carolina."
Prior to graduating, she hit a massive bump in the road, as she tore her ACL during the basketball season in her senior year. Massive knee injuries such as this usually are enough for high school athletes to call it quits, but her determination and love for sports helped her bounce back.
"One piece of advice I would give to any player is to enjoy the high school journey," Kearns said. "Being a part of a team will be over before you know it."
After deciding to go to South Carolina, Kearns continued physical therapy on her knee into her freshman year. Once healthy, Kearns returned stronger than ever.  Transitioning to an outfielder after two seasons, she was poised for her best individual year in her collegiate career. In her junior season as a Gamecock, she was named to the 1996 NSCA All- American second team. Her teammate, pitcher Trinity Johnson, was also placed on the All-American team. That year, the Gamecocks set a team record with a .312 batting average as a team.
Heading into her senior season, South Carolina officially joined the SEC as a softball program, thanks to the conference beginning to sponsor the sport that year. Prior to the 1997 season, the Gamecocks had competed as an independent team.
With USC presenting a formidable lineup prior to the season, the Gamecocks had a chance to be a special team. In their first year as an SEC team, and in the SEC's inaugural season for softball, the Gamecocks posted a team record 63 wins with only five losses.
This season would live up to expectations, as South Carolina finished the year winning the SEC. Kearns was not named to an All-American team this year, but Trinity Johnson moved up to the first team and another teammate and utility player, Tina Plew, was added to the second team.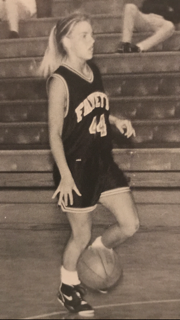 After winning the SEC, the Gamecocks were headed to play in the Women's College World Series. South Carolina fell as a second seed to seventh seed Washington in the first round 6-0, but the Huskies made it all the way to the semifinals. One seed Arizona won the tournament that year, defeating UCLA handily, 10-2.
After finishing her softball career on a high note, Kearns looked to take the next step in her life. She graduated with a degree in elementary education, and later received both a Master's and a Specialist's degree from the University of West Georgia.
In 2015, the Fayette County High School Hall of Fame inducted Kearns, as well as three other former student athletes, into a prestigious group of 75 student athletes, 48 distinguished alumni, and nine former coaches.
Today, Chanda Kearns, a wife and mother of three, teaches at Peeples Elementary School and is also an assistant coach for the girls' varsity basketball team at Starr's Mill High School. In her second season as an assistant for the Panthers, she coaches to keep in touch with a sport she loves and a team who is like family.
"She brings a positive energy to every situation while still pushing us to be our best," senior forward Emily Nieuwstraten said. "Coach Kearns is a communicator between the coaches and the team so we all have a great relationship."
The Panthers are 11-4 (3-0 region) on the season so far, and under Kearns and new head coach Emily Sweeney, the team is looking to bounce back after being the only Starr's Mill team to not reach the postseason in the 2016-2017 school year.