Swim team continues historic win streak with 18th consecutive county championship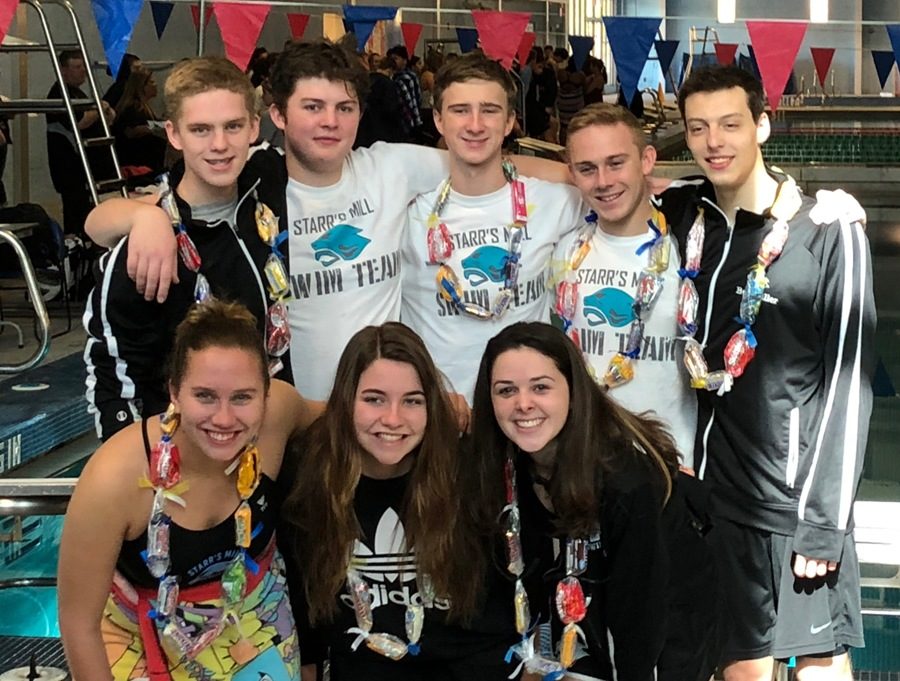 The Starr's Mill swim team crushed their county opponents, winning another county championship. The victory marks the 18th consecutive time the Panthers have won the county.
Head coaches Robin Huggins and Derek Abrams led the talented group of swimmers to their impressive first place victory, defeating second-place McIntosh by nearly 200 points. The Panthers are undefeated this season and have won each meet by a landslide.
"It all starts with our top notch swimmers," Abrams said. "Then getting in the mindset that we have to train and practice hard to keep the tradition going."
That tradition will carry on at the state meet with six Starr's Mill swimmers qualifying on time.  
Senior Tyler Groenig and junior Luke Presley – 100m breastroke
Junior Vlad Taylor – 200m freestyle
Junior Filip Borjeson – 50m freestyle, 100m backstroke, or 100m freestyle
Sophomore Ben Phifer – 100m breastroke, 200m individual medley, or 100m fly
Freshman Michael Tucker – 100m fly, 200m individual medley, or 50m freestyle
"We have very talented kids and we are fortunate that there are year-round swimming programs that they swim in," Huggins said. "We will be working very hard to bring home the county championship next year."
The Panther swim team is now on the road to state. State will be held at Georgia Tech on Feb. 2-3.