Panthers finish second in region meet, qualify for state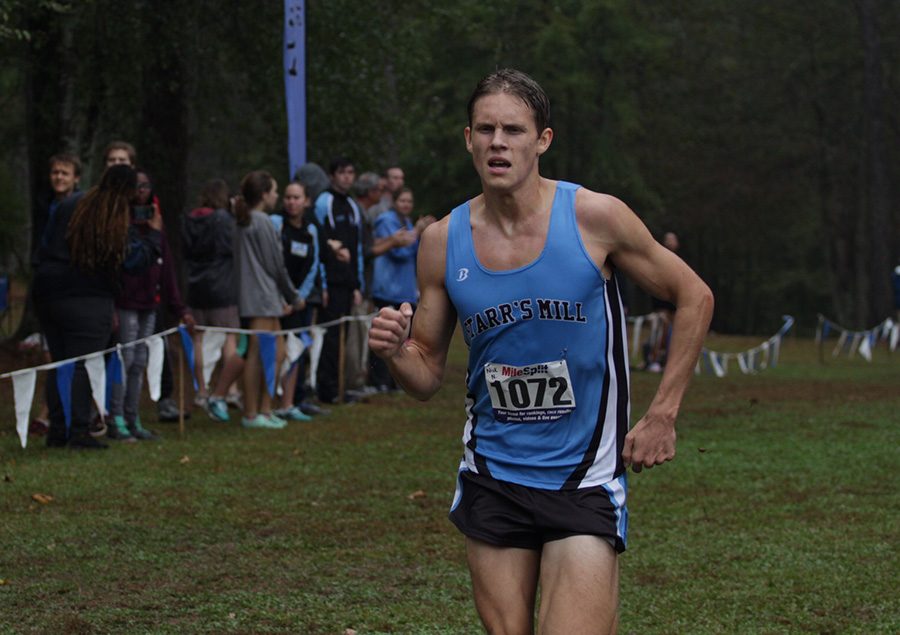 Ty Odom, Staff Writer
October 23, 2018
The Starr's Mill cross country team continued their season at the region 3-AAAAA meet on Oct. 20 at Heritage Christian Church in Fayetteville. Both the boys' and girls' team finished second overall, qualifying for state in the process.
"It was a good competition between us and the other schools, especially McIntosh," coach Kelly Rock said. "It gives us an accurate reflection of what we will be running against [at state]."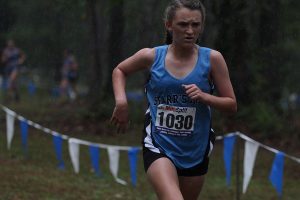 Girls' results
The girls' team finished second overall, with only McIntosh placing ahead of them. The team faced adversity, as heavy rain started to fall midway through the race. However, three runners managed to finish in the top ten.
Sophomore Darby Olive – 20:06, 7th place overall
Sophomore Allie Walker – 20:32, 9th place overall
Senior Zemmie Steger – 20:41, 10th place overall
"This race gets your mind prepared for state," Olive said. "I just tell myself to try to get closer to the end."
Boys' results
The boys' team also finished second overall, narrowly missing first place, as they lost a tiebreaker to McIntosh. Although they did not finish first overall, four boys finished in the top ten. This included senior Nick Nyman, who took a fall at the beginning of the race, but recovered and finished in first place.
Senior Nick Nyman – 15:53, 1st place overall
Senior Ty Duben – 16:23, 3rd place overall
Senior Rhett Perry – 16:45, 6th place overall
Senior Harrison Fultz – 16:49, 8th place overall
"Things like [falling] happen in a race," Nyman said. "The adrenaline rush helps a lot to recover."
The Panthers will finish their season on Nov. 2 at the state meet in Carrollton.