Passion for perfection in performance
Panthers work to improve after placing third in last competition before region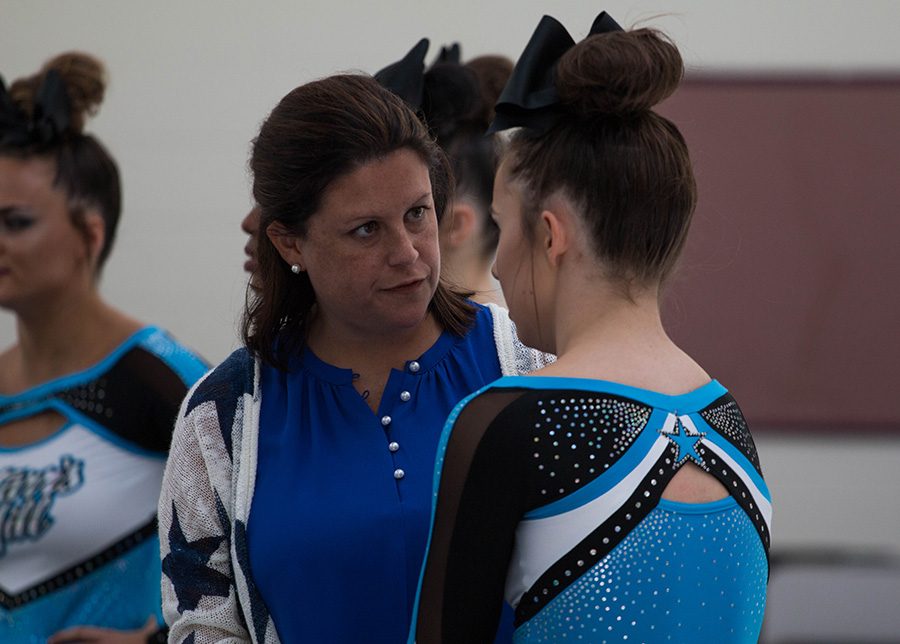 Last Saturday, the Starr's Mill varsity cheerleaders placed third in their last regular season competition at Northgate High School.
"In Saturday's competition, the team's stunt sequence, their running tumbling, and their dancing were all done well," head coach Heather McNally said. "They just need to work on being a little sharper with each of those."
The competitors have worked tirelessly since the summer when they started learning their routine. As they prepare for region, the Lady Panthers are focused on striving for perfection and improving their routine to the extent that there are little to no errors.
"Whether it's at a competition or at practice hitting the routine gives the team confidence and gives them the boost that they need to know that they can do it," McNally said.
One of the tremendous difficulties the team has endured this season is the loss of two varsity cheerleaders due to injuries, but it has not stopped the team from aiming to achieve success.
"We've had to put in two people from JV and they're doing really good," senior varsity cheerleader Hannah Defler said. "We've just done a lot of repetition to get our skills more consistent."
Overcoming these obstacles will not be easy by any means, but with dedication, the Mill will attempt to place first in region, so they can avoid having to compete at sectionals on Nov. 9. If they do compete at sectionals, they hope to place high enough to qualify for state, held the next day on Nov. 10.
"We want to hit our routine, so we can see how our scores compare to the other teams and then hopefully that will give us a bigger perspective on how we'll do at state," Defler said.
Regions will be held on Nov. 3 at Ola High School. The competition will begin at 10 a.m. and last until 2:30 p.m.