Panther Tracks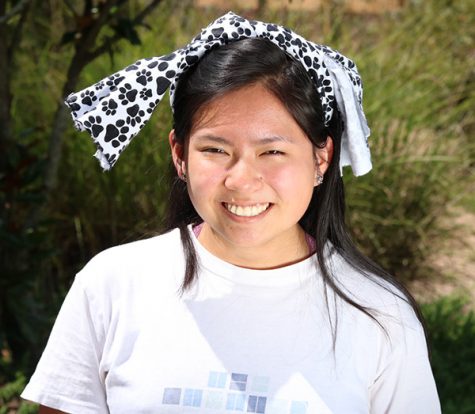 More stories from Grace Maneein
Welcome to "Panther Tracks," where Prowler staff writers investigate the what and why of trending Starr's Mill student musical interests.
Music is a powerful mode of self-expression, and surveying random students around Starr's Mill provides a holistic perspective on the personalities and interests populating our school. Who knows? Your next favorite bop may be playing in your classmate's headphones right now.

Senior Zion Glenn is currently listening to "Hamilton: An American Musical."
"Hamilton is an amazing musical that combines R&B and hip hop, which really wasn't a thing in musicals before this," Glenn said. "It also does a really great job of using modern America to represent America of the past, as seen with the casting choice of using Hispanics and African Americans to represent roles that would have been filled exclusively by white men."
"
Hamilton is what really got me into singing and musical theatre."
— senior Zion Glenn
"Hamilton: An American Musical" is based on the 2004 biography 'Alexander Hamilton' by Ron Chernow. It debuted in February 2015 at The Public Theatre and debuted on Broadway in August of the same year.
Featuring the founding of the United States of America told through hip hop, rap, and classically sung songs, the musical was essentially an overnight success.

To Glenn, the musical also proved to be a major source of inspiration. "Hamilton is what really got me into singing and musical theatre," Glenn said.

Glenn has consequently been featured in several Starr's Mill musical productions, including this year's musical "Back to the '80s," along with other non-Starr's Mill affiliated productions.
Leave a Comment