Glowing results from the Sunshine State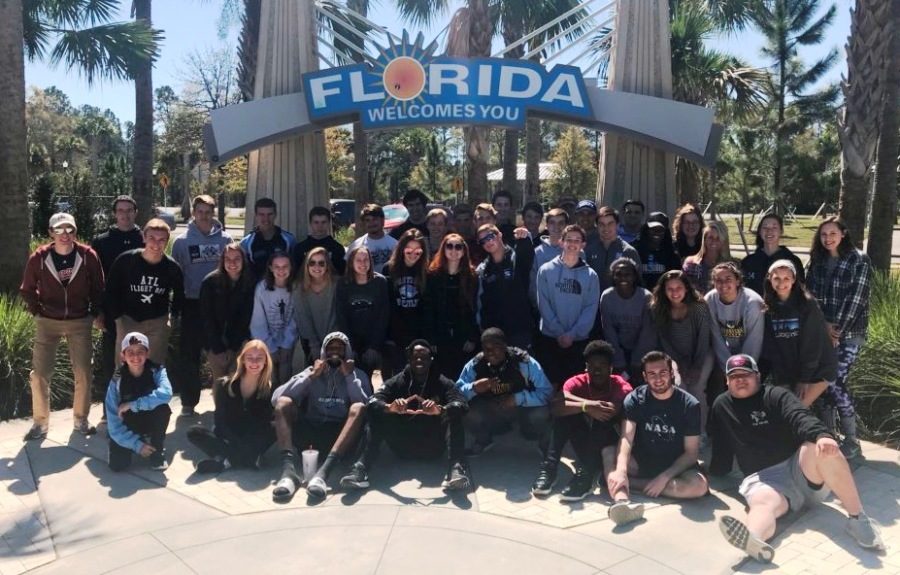 This past weekend, the Starr's Mill track and field team competed in the Kowboy Invitational in Kissimmee, Florida. Osceola High School hosted the event where the Starr's Mill boys finished 8th and the girls finished 14th out of 39 teams.
"The week prior [to the Kowboy invitational] we have the big Panther relays," head coach Chad Walker said. "We worked really hard on that, so [the following week] we thought it would be nice to get out of state."
On the girls' side, junior Bree St. Julian finished third overall in the 400 meter dash. Sophomore Megan Dobso finished 14th in the 1600 meter run, while senior Mary Valli finished two spots ahead of her in the same event. Junior Madison Schmidlkofer finished 24th out of 42 participants in the triple jump.
For the boys, junior Harrison Fultz finished first in the 800 meter run, with a time of 1:56. Junior Nick Nyman finished second in the 1600 meter run, and senior Brandon Rew finished third in the 400 meter dash.
The Panthers have three away meets before they return home for their annual Friday Night Lights meet. The meet is one of the biggest of the season for the team. The contest takes place on March 30 in Panther Stadium starting at 4:30 p.m.