The calm before the storm
Panthers shutout Griffin 32-0 in region semifinal doubleheader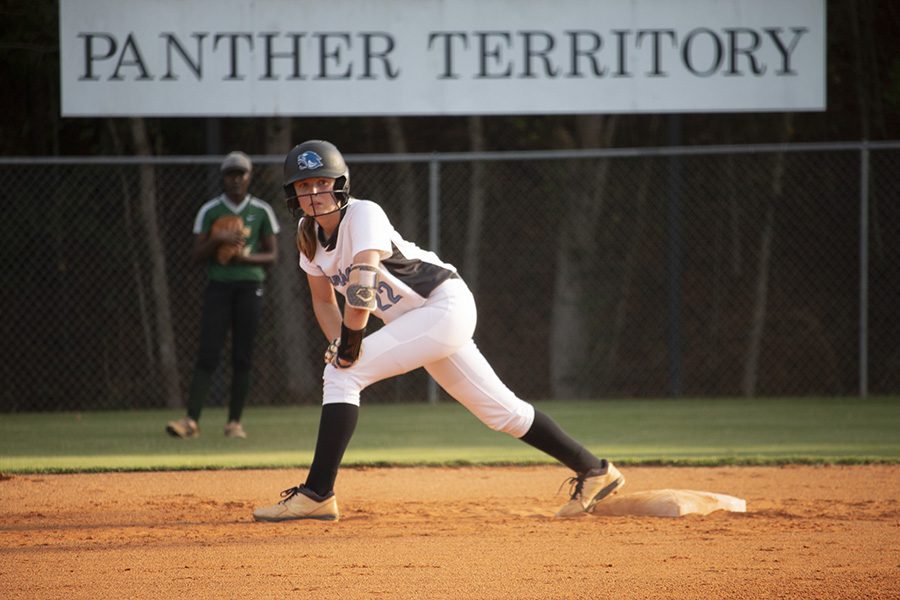 After a dominant 20-4 regular season, Starr's Mill softball started the postseason Wednesday looking to take back the region championship. 
Starr's Mill began the postseason with a matchup against no. 4 seed, Griffin. The Panthers dominated, scoring 32 runs and only giving up one hit in two mercy-rule shortened games.
"It's one of those things where [the game is] not really [about] the competition," head coach Mark Williamson said. "We need to prepare for Whitewater."
In those two games, the Panthers reiterated why they are a force to be reckoned with. Their performance was a reflection of the strengths of the team that they have proven throughout the season.
One big aspect of this team that was on full display was the team's aggressiveness. In the two games they played, Starr's Mill scored sixteen runs in both games, which lasted only three innings each. 
"Teams like Griffin aren't as defensively advanced as Whitewater," junior Jolie Lester said. "We have to make sure, on the offensive side, that we're still hitting good."
Defensive play was stellar throughout the series. Fielders made all their groundouts look effortless. There was clear communication across the entire field.
Sophomore Lilli Backes and senior Paige Andrews contributed phenomenal pitching. In game one, Backes threw a no hitter, striking out six of the nine batters she faced. Andrews struck out four of the ten batters in game two, only giving up one hit.
Throughout the regular season Backes and Andrews combined for ten shutout victories. They have proven that if they can continue to pitch great, the team will continue to win.
"We gotta come out ready to play," Williamson said. "It all starts with good pitching, and we've got that."
"
It all starts with good pitching, and we've got that."
— head coach Mark Williamson
To back up this pitching is the team's explosive offense, which has lit up the scoreboard, outscoring opponents 205-42 in the regular season. Multiple hitters had multiple hits throughout the game. However, what was more impressive was how the team's base running took advantage of Griffin's mistakes.
Sophomore Sydney Blair and junior Lauren Flanders led the charge, scoring five and six runs, respectively. This can be attributed to the Panthers' quick base running and taking advantage of multiple errors on Griffin's end.
"I think we just stay focused and play our own game," Blair said. "We just didn't let [Griffin's] errors get to us, and we just keep doing what we know how to do and not let up at all."
With the team demolishing Griffin, they prepare for a much greater foe in Whitewater, the region's second seed. Tension in this rivalry goes all the way back to last season. Starr's Mill defeated Whitewater both times in the regular season prior to the region championship.
Whitewater came to Starr's Mill and beat them for the region championship, causing Starr's Mill to play Locust Grove in round two of the playoffs, who would go on to be the class' state champions.
This year, Starr's Mill and Whitewater split their regular season matchups. Starr's Mill won at Whitewater 13-1 earlier in the season, and Whitewater came to Starr's Mill and defeated them 7-0 last week. 
"We've gotta be prepared. [Whitewater] is solid one through nine in their lineup, they play really good defense, and they got three good pitchers," Williamson said. "We gotta come out and battle."
The Panthers host Whitewater for the region title on Oct. 1 at 5 p.m. and 7 p.m. Should the team's split the doubleheader, a deciding game three would be played Oct. 2 at 5:30 p.m.