Zane Taylor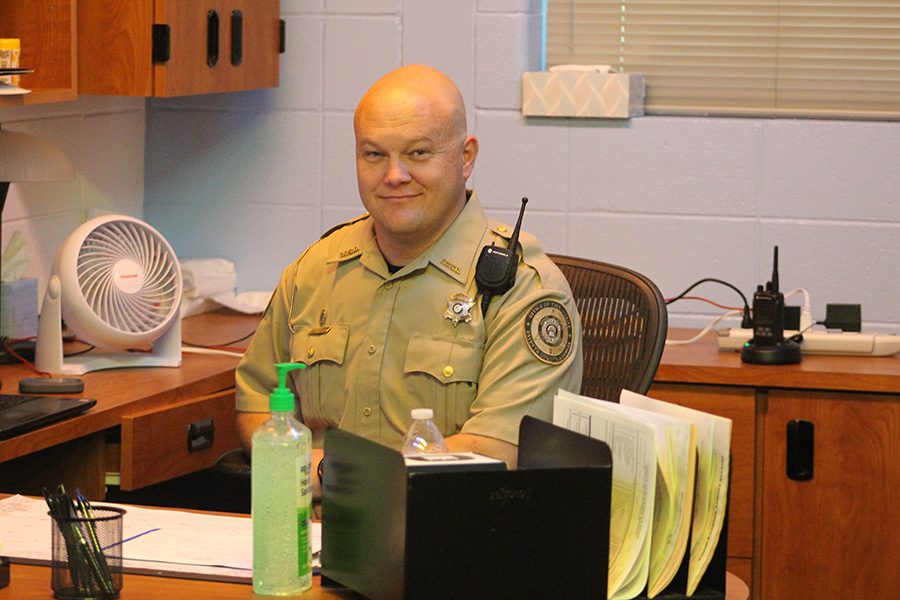 Background
Worked in law enforcement for over 10 years

Worked in the Fayette County Sheriff's Office for over two years

First year as school resource officer
Education
Went to the ABAC Police Academy

Took technical classes

Most education came from hands-on experience
Responsibilities
Student safety 

Crime investigation
This year Starr's Mill welcomes new student resource officer Zane Taylor. Taylor will uphold the duties of protecting students by dealing with criminal issues as well as upholding the student policies set by the school.
"[Law enforcement] is just something I've always wanted to do," Taylor said. "I had other ideas of what I wanted to do while growing up but law enforcement just always kind of stuck with me." 
Taylor has worked in law enforcement for ten years. Prior to working in the Fayette County Sheriff's Office, he worked at the Fayette County Corrections department for six years and at the Abbeville Police Department in middle Georgia. He wanted to work as an SRO because he loves to be around kids.
"I want to make a difference in [students'] lives, kind of be there and help support them before they get out there on the streets, and kind of change their perception of law enforcement as well," Taylor said. 
When Taylor is not on the job, he enjoys a variety of hobbies. He loves fishing, primarily bass fishing, watching SEC college football and the Georgia Bulldogs, and spending time with his kids.