Panthers soccer suffers second loss of season
"There's a lot of things we can learn from this game," junior midfielder Patrick Bonilla said. "The team played really well against us, and we're just going to look over the game and see what we can do better."
On March 4, the Panthers lost to St. Pius, 2-0, making their record 5-2. Going into the game, the Panthers knew the challenge that this team would bring, but managed to keep the score close throughout.
"We knew this team was tough going into [the game], so we had a defensive mindset," senior midfielder Jack VanNimwegen said. "With teams like this, we need to step back and see how they play so we can counter their game."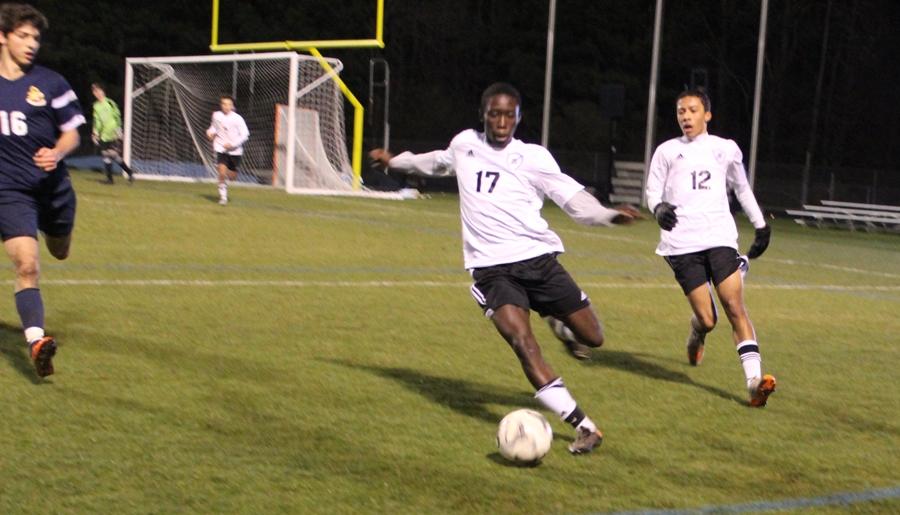 The Panthers spent most of the first half on defense. The Panthers played with a player advantage after a Lions player earned a red card in the 31st minute. They earned it for throwing a Panther player into the bench after he was pushed out of bounds.  The Panthers could not capitalize on the offensive end but the defense kept the Lions scoreless as well.
In the second half, the Panthers spent most of this half pushing the ball back toward the opposing box, but any attempt made at a shot was blocked by the St. Pius goalie. Not only were the Lions successful on defense, but on offense as well.  They scored their first goal in the 62nd minute, and the next was scored in the 72nd minute. The game ended in a 2-0 loss for the Panthers.
The Panthers lost by the same score to St. Pius last year with an older, more experienced team, but  despite the loss, the team looks for future gains."Us being so young, I think that we can take a positive attitude away from this game," Bonilla said. "Only losing 2-0 and tying at the half."
Bonilla said they need to work on pushing the ball further down the field and stepping into the ball when it is passed to them so that the team can push for more opportunities to score.
The Panthers followed up this loss with a 6-0 win at home against Ola High School on March 8. They will travel to Morrow on March 10 for their next match, with kickoff at 5:30 p.m.