Back to school, back to work
Previewing fall sports action
Once again, the Mill's hallways are bustling with students heading to class. While some adjust to new schedules, others are returning to the practice field. Last year, many fall sports at the Mill had successful seasons. From the boys' cross country team winning the school's first state championship to the volleyball team finishing runner-up at state, this year's fall sports teams have plenty to live up to.
Cross country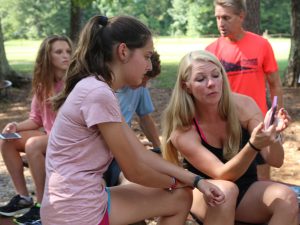 Last year was a successful season for the cross country teams, as the girls placed third at state, while the boys won the first cross country state championship in school history. Despite losing many seniors on both sides, the team has many important returners. 
"Last season was phenomenal in the way of how the team came together," head coach Kelly Rock said. "All the pieces really fit together at the state meet."
On the boys' side, senior Thomas Hindy, who broke out last year, and junior Kolby Smith, are expected to lead the team. On the girls' side, juniors Darby Olive and Allie Walker will take over as leaders.
"We've got several runners who have been working hard," Rock said. "They've worked hard all year in track and all summer to be leaders." 
Coach Rock had her own share of success in her first season as head coach, winning GHSA Cross Country Coach of the Year.
The teams have their first big test on Aug. 31 in the AT&T Panther Invitational, where region teams, including McIntosh and Whitewater, will look to knock the Panthers off the throne.  
Volleyball
Last season, the Lady Panther volleyball team had a new head coach in Jason Flowers and a young team with only three seniors. Despite these, the team finished with a 33-17 (5-1) record, and made it all the way to the state championship where they lost to McIntosh.
"[Last season] was a fun ride," Flowers said. "We hope to get back to the state championship again this season." 
This year, the team has experience, with five seniors making up the core of the team. Look for senior Tessa Laney, who committed to Troy University last season, and sophomore Nicole Smith, who committed to Georgia Tech last season as a freshman, to lead the team. Seniors Kayla Sloan, Georgia Waller, and Piper Dedrick serve as additional leaders in their final year on the team..
"[Whitewater, McIntosh, and us] were three of the teams in the final four last year," Flowers said. "Hopefully this time around we can win the region and be a one seed." 
The team will have a huge test to start the season as they play in an elite eight showcase against top competition at Chamblee High School on Sept. 28. The team's first big matchup of the season will be a state championship rematch at home against the Chiefs on Sept. 24.    
Softball
Many people thought it was the Lady Panthers' year in softball last season. A 28-7 record, including an unblemished 12-0 region record, gave the Panthers a top seed for the state playoffs. However, the run ended in the second round courtesy of eventual state champion Locust Grove.
"We played well all year last season," head coach Mark Williamson said. "We had great leadership from the senior class and solid play all around."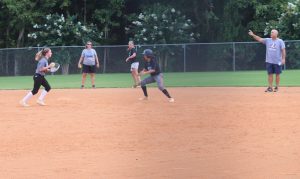 Out for revenge this season, the Mill has many top performers returning on both sides of the field. On offense, junior Jolie Lester, who led the team in RBI's and batting average last season, and junior Lauren Flanders, who was second on the team in hits behind Lester, look to lead the team at the plate. 
On the mound, sophomore Lilli Backes, who broke out last year to lead the team in strikeouts and ERA, will lead a pitching rotation that also includes senior Paige Andrews and sophomore Sarah Latham.
"The team to beat for us this season is Whitewater," Williamson said. "It seemed as though everything that could've gone wrong went wrong against them in the region playoffs last season."
Some key matchups for the team include the Chiefs on Aug. 13 at McIntosh and the Wildcats on Aug. 20 at Whitewater. 
Football
Three-time region champions. Twenty-five wins in three years. This is what members of the class of 2020 have already achieved in their football careers at Starr's Mill. Now, they look to win their fourth straight region title, and the honor of being the first class in school history to win the region championship all four years.
"In the 100 year history of Fayette County high school football, only Sandy Creek has won more region championships than us," head coach Chad Phillips said. "The boys know they're in position to win their fourth straight region championship."
"
If we played [New Hampstead] one hundred times, we would've beat them ninety-nine times."
— head coach Chad Phillips
As for last season, a rocky start plagued the team, but an undefeated region record at the end of the season gave the Panthers a 7-4 (6-0) record and a spot in the state playoffs. However, a shocking loss to New Hampstead put an abrupt end to a comeback season.
"Last season, our regular season goals were reached. but our postseason was disappointing," Phillips said. "If we played [New Hampstead] one hundred times, we would've beat them ninety-nine times."
This season, key seniors Hunter Lawson, who rose above expectations in his first year under center, and Kalen Sims, who ran for 1,142 yards and 17 touchdowns last season, return to avenge last season's first round fluke. 
On defense, senior Ben Bodne and junior Cole Bishop are expected to lead a defense that held powerhouse Griffin to six points last season, and ran over McIntosh in the Battle of the Bubble.
"We know we have a target on our back," Phillips said. "But we've got to be ready to answer the call."
The football team begins the regular season in Panther Stadium against Mount Zion at 7:30 p.m. on Aug 30. They will play at Northgate on Sept. 6 hoping to avenge last season's close loss. The Battle of the Bubble will be at McIntosh at 7:30 p.m. on Oct. 18.
If Starr's Mill hopes to win its fifth Director's Cup in the last six years, it'll be up to fall sports to hit the ground running in region play and extend their seasons with deep playoff runs. 
Leave a Comment