Head over heels
Finding the Black Friday fix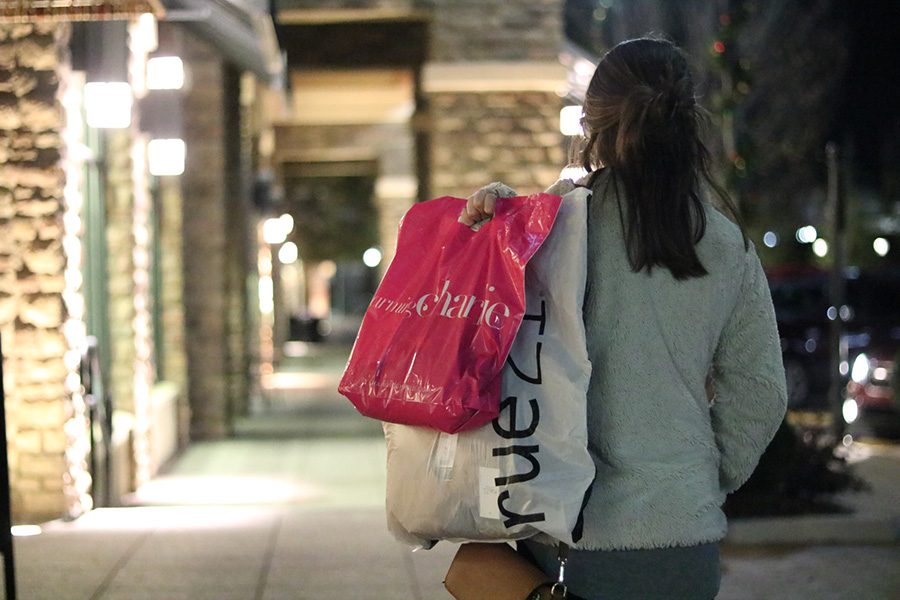 The day after Thanksgiving is infamous for it's early morning wake-up calls, extremely long lines, and amazing bargains. Whether you like Black Friday or not, you can't deny that, if it's done right, you could walk out of a store with some amazing deals.
If you are staying in the Bubble for Thanksgiving and are looking for some great places to go Black Friday shopping, you've come to the right place. There are plenty of local boutiques and chain retail stores that are conveniently located near you. Most clothing stores give major discounts that aren't seen any other time of the year.
If you are willing to get up early and make the drive to Newnan, Ashley Park is an amazing shopping center with plenty of stores to choose from. With large retail stores like Belk and Dillard's, the shopper has a wide array of clothing, accessories, and makeup to choose from. As well as toys and gadgets that would make wonderful Christmas gifts. There are also plenty of smaller, more specialized retail store options. American Eagle, Charming Charlie, and Kinnucan's are great clothing stores that always offer amazing Black Friday deals. If you need to rest your weary legs from all this shopping, this shopping center is also stocked full of amazing restaurants that can't be found in Peachtree City.
Staying closer to home is also acceptable for Black Friday. Downtown Senoia offers a wide array of local boutiques to shop at. For the Walking Dead fans, the Woodbury Shoppe is filled to the brim with T-shirts and memorabilia from the famous show. Southern Heritage Co., The Pink Chair Boutique, and Unhinged sell trendy and affordable clothing and accessories. If you are shopping for eclectic home goods, Beyond the Door and Table Talk are great options.
The Avenue is another great option for Black Friday shopping. The location of the shopping center is incredibly convenient and there is a multitude of stores that meet all of your shopping needs. To fill your clothing needs shop at Fab'rik, Gap, and American Eagle. Simply Mac and Best Buy, located across the street, offer technology perfect for Christmas gifts.
Walmart and Target always have amazing Black Friday deals. These chain stores offer everything under the sun and are great for buying gifts, clothes, home goods, and plenty more.
No matter where you shop this Black Friday, you'll find great sales. Go with your friends and make a whole day out of your shopping trip. Stay safe and stay warm.